The Geometrisk Sage X Geometrisk Grey

The Signatur has the original foundation of your favourite Little Wiwa mats, but with a fresh burst of colours and fun! 

Little Wiwa mats are crafted from non-toxic, sustainable materials. These plush mats are reversible, featuring two designs and colours to match your mood and capture that urban or playful feel at your choice. They are functional for the entire family, the thick cushioning as a safety guard for the bubs to toddle and the sleek design as a centrepiece for the parents. From a nappy-change station for bubs to a nap station for the parents, these mats transform themselves to suit your needs.

The Signatur - Sage mats come in both the Generös, Cirkulär and Små sizes.
DIMENSIONS:
Generös: 200cm (L) x 140cm (W) x 15mm thick (4.2kg)

MATERIAL: Non toxic TPU Foam
Designed in Australia

BONUS FEATURE: All Little Wiwa play mats come rolled up with 2 Velcro straps in the packaging - these are reusable and sustainable! Handy for when you have to roll them up again for cleaning/ to take them outdoors/ playdates. So be sure not to cut them off ;) 
Customer Reviews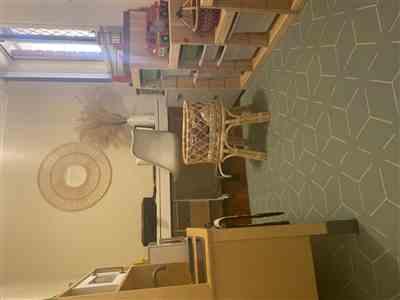 12/17/2019
Love love love
This playmat has completed our playroom. It's so soft to sit on for the little ones with looking stylish at the same time. It's super easy to clean which is great. We love our wiwa play mat.
Jenna S.
Australia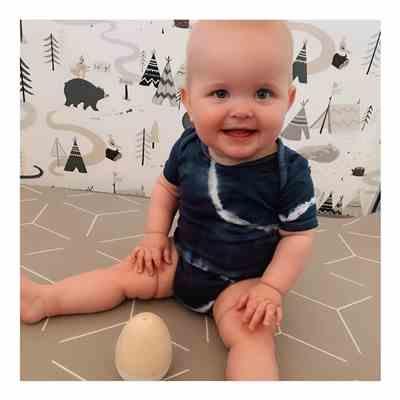 10/20/2019
UH-MAZING
I can't believe I haven't ordered one before, this mat is gorgeous and perfect for my little ones! The service was amazing and it was shipoed our the next day!
Brooke D.
Australia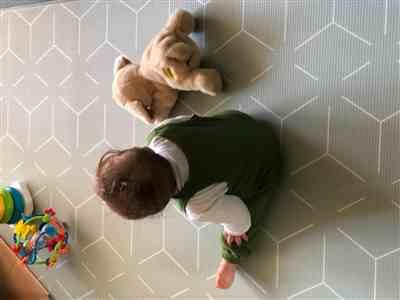 09/30/2019
Signatur sage
I bought 2 of the large signatur sage mats for our living room as our rental carpet is old and hideous. The mats look wonderful, they are great for our 7month old for crawling and meal times. So easy to clean. Easy to vacuum and wipe and great quality. Very comfy to sit and play on. Would be great for yoga! I have recommended them to friends and would definitely buy another one if needed.
Elizabeth H.
Australia
09/28/2019
Baby rolled over day one of owning her new mat!
Our daughter is 7 months old and although she sits like a champ she hates moving or rolling. Hates being on her tummy or back! Day one of having the mat and she rolled over! Not once but all day! She loves to move around as it's easy for her to slide backwards! Game changer in her movements!
Candeece B.
Australia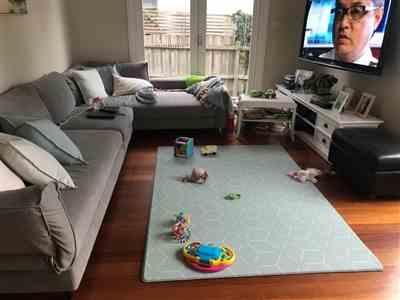 09/11/2019
Love it!
We love our Signatur Sage matt. It's so soft to sit on with bubba and such a beautiful colour. It goes perfectly in our living room! Highly recommend this product.
Carly L.
Australia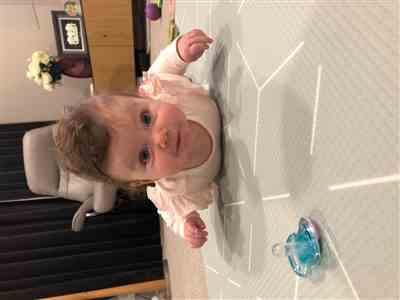 08/09/2019
Love it!
We are so happy that we found our mat. It is such good quality and looks beautiful in our lounge. Our baby loves playing on it and all the drool and other messes are so easy to clean. Our dog has attempted to dig at it with no success luckily. It really is perfect! I sit on it most of the day as well and it is so soft.
Ayesha C.
New Zealand
12/24/2019
Best mat ever
Great and so comfy. Very easy to clean
Alison D.
Australia
12/20/2019
Love our Little Wiwa play mat
We've been so happy with our new play mat! It's so soft for my baby to play around on but for me to also lie down and play and interact with him. Highly recommend.
Eliza L.
Australia
12/17/2019
Perfect!
ordering, delivery and personal communication every step of the way was brilliant. The mats are excellent quality and exactly what we were seeking. I highly recommend.
Rebecca M.
Australia
12/17/2019
Signatur Sage Generös
Quality is amazing! It feels fantastic and the kids love playing on it. My 2yo calls it his "squishy mat" and always wants to play games on it. Wish I had purchased one sooner!
Tamika C.
Australia
10/27/2019
My 4.5 month old loves
My 4.5 month old loves her Little Wiwi mat, worth the investment.
Jenna v.
Australia
10/27/2019
Love it love it love it !!!
Great product and size, love the pattern and quick delivery!
Nikita S.
Australia
10/21/2019
Love it
It's so soft and easy to clean up any messes. Bubba loves doing tummy time on it. It's a great size as well.
Darian G.
Australia
10/06/2019
Love it!
This is a great quality product! At first I was hesitant on the price, but once it arrived I can see its worth it. Looks great, feels great, the whole family loves it.
Melissa M.
Australia
09/19/2019
Ten out of ten
Thank you so much Shanti for all your help .. my daughter is thrilled with her playmats and her little boys love them too !! And the patterns and colours are really attractive too !! Cheers Maree
Maree M.
Australia
09/02/2019
Amazing product
We love our Sage Signatur Generos so much. So happy we decided to spend the money on a quality product. It looks amazing in our home, is a great size for our toddler and baby to use together and is so comfortable on our timber floor. Not an issue or complaint about the product itself, but my one qualm is that the mat is quite cold on some of the chilly NZ mornings.
Ash B.
New Zealand
08/27/2019
Play mat
It's been fantastic for my grandson . He has gained so much more confidence since We got the mat , rolling and just happy to be left to play ! Overall money well spent
Jill B.
Australia
08/19/2019
Very happy with this product
Could not be happier with this play mat. Our little one loves to play on her Little Wiwa! Not only does it provide comfort for her tummy time but it gives yer traction to be able to move more easily. I highly recommend this product.
Penelope C.
Australia
08/10/2019
Quality product
Love our mat! Great quality and love the design
Katherine S.
Australia
06/18/2019
Excellent pricing, excellent quality that is nice and squishy for bubs and super quick postage.